on
September 13, 2012
at
2:44 pm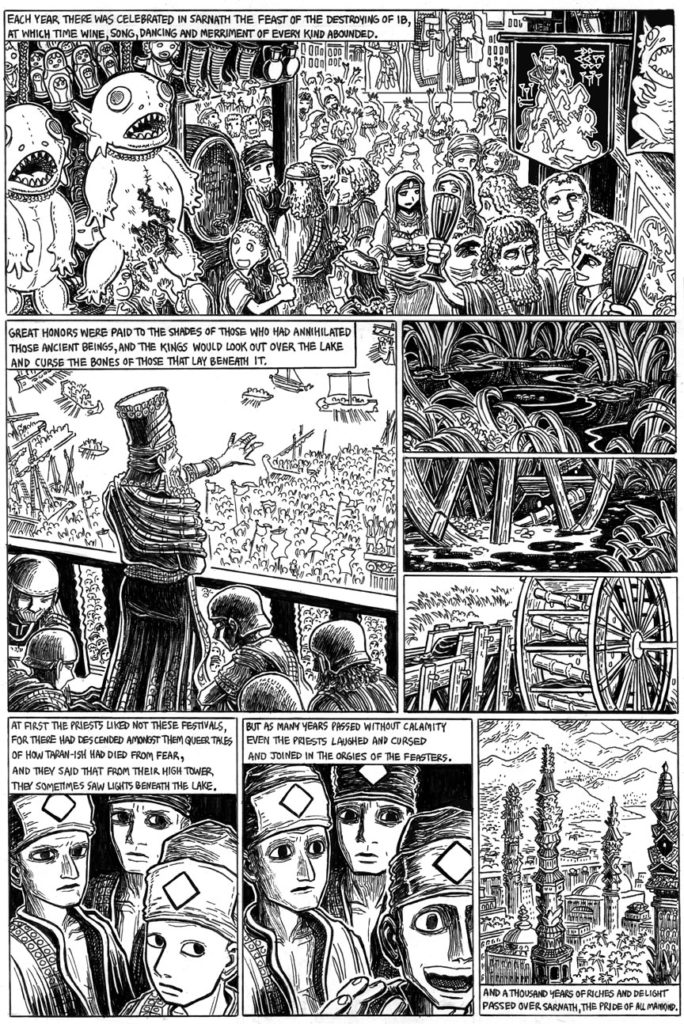 Here's this week's page of Sarnath! I'm almost two-thirds through the story now. This whole adaptation will end up being 18 pages (counting the double-page spreads as single pages). Over the last two weeks, I considered expanding it even more and making it 20 pages, but I decided against it. Hopefully the pacing is about right.
Also, I recently finished drawing an 8-page adaptation of "The Cats of Ulthar", which will appear in print somewhere. More details to follow! Thanks for reading, and please check in next week!
What I'm listening to: The Double Shadow: A Clark Ashton Smith Podcast, the Walker in the Wastes campaign podcast at Yog-Sothoth.com, A Podcast to the Curious: A M.R. James Podcast, and of course the new classic-horror episodes of HP Podcraft. All I need now are Ramsey Campbell and Thomas Ligotti podcasts and my literary-horror life will be complete.